When it comes to music distribution, learning the best way to connect to your audience is essential. You should look for free music distribution services to enhance your audience. Nowadays, much of royalties income is from streaming and that only shows how important it is to invest in the right music aggregator.
The internet has brought a lot of shortcuts to our lives and this also applies to the process of putting your music out there. Unfortunately, most platforms don't allow independent artists to upload music on their own. This is where music aggregators come into play.
This kind of service provide a simpler path for artists that are not signed to any labels to distribute their work. Keep reading if you're asking yourself "how can I upload my song to Spotify?". You'll also find a comparison between the major aggregators on the market to choose the one that best fits you!
What are music aggregators?
Music aggregators – responsible for music distribution to digital streaming platforms – are important companies that can help independent artists. They provide a straightforward path to make their songs available to listeners all over the world. However, not many of them are real friendly to an independent artist.
Basically, music aggregators should aim at simplifying an artist's life. Nowadays, since independent musicians are established as a good part of music industry, more and more work has come onto them. In other words, artists have to, besides making art, manage their own career, which is pretty close to a full-time job. So music aggregators should thrive by making things easier, instead of only seeking their own profit.
That's why a reliable free music distribution service is kinda hard to find. A music aggregator is responsible for getting original music online and collecting royalties from each platform – that's it. But many of them have different ways to do so: different ways for charging and a few other services they provide, and so making things a bit confusing.
Also, a music aggregator will allow you to create and manage your artist profiles on stores and streaming services. From Spotify For Artists to Amazon Music For Artists, you'll need a music aggregator to manage your profile.
Check below a comparison list of a few music distribution services so you can choose the one that fits you best. Not all of them are actually free, since they're actually rare on the market nowadays, but this is surely the best list to find one to go with.
Comparison of  Music Distribution Services
It's a known fact that streaming services now make up the bulk of music plays worldwide. Digital distribution is now the main path to connect with as many listeners as possible. In that context, it only makes sense to have your songs available on the platforms.
1. ONErpm
ONErpm is a platform that works with direct selling and music distribution for digital media. It was founded in 2010 by Emmanuel Zunz and Matthew Olim in New York's Brooklyn.
Apart from distributing music, it also helps artists to manage copyrights and build a network for music video distribution. They work mostly with nonexclusive deals through their three offices in Nashville, New York and São Paulo. On the other hand, the platform is definitely not free of charges. The company can keep up to 50% of royalties in some cases – rules vary according to the streaming service you choose.
2. LANDR
LANDR started out in 2014 as a cloud-base automated mastering service developed by Montreal's MixGenius. Since the beginning, they aimed to create a safe space for independent and signed artists to collaborate. In order to achieve that, LANDR works closely with technologies such as big data and machine learning. The music distribution part of their business came later in the game, in July 2017.
The service still works with digital mastering as well as music distribution. Their pricing varies according to what you are looking for. You'll have to make monthly payments and pay some extra for each master. Same goes for music distribution. Even though they have a free plan, they'll still charge the artist for each release.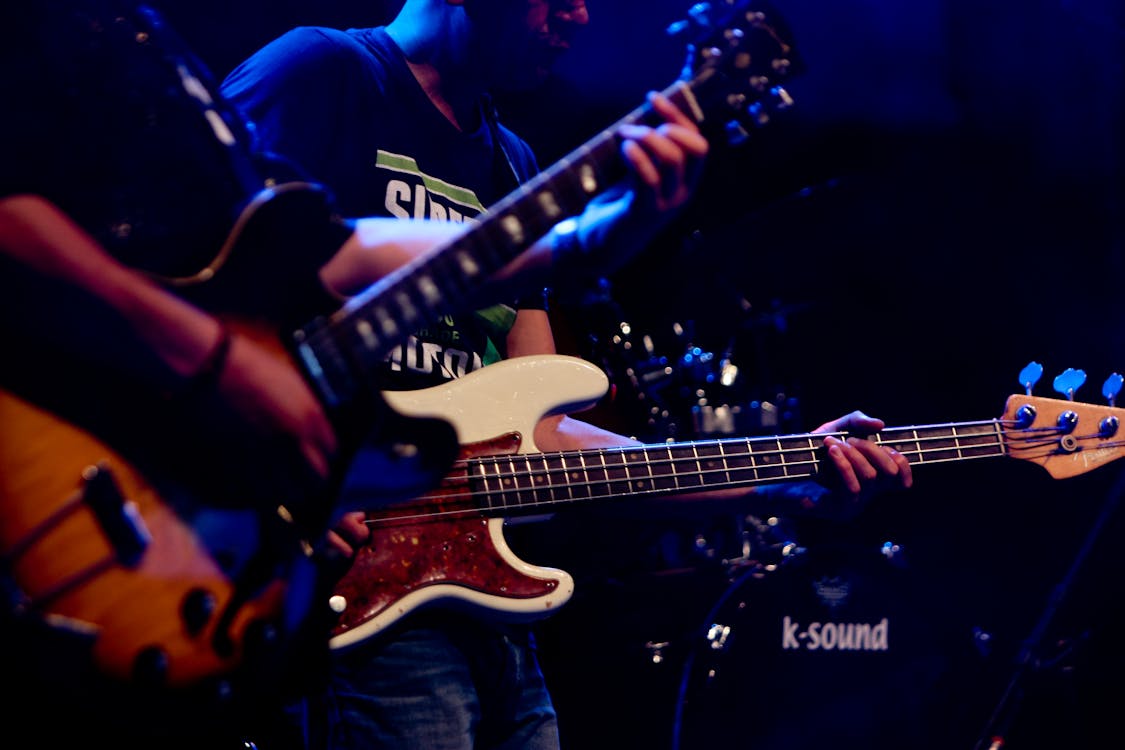 3. Awal
Owned by Kobalt Music Group, AWAL's brand stands for Artists Without A Label. The company was founded in 1997 in the United Kingdom. In the last couple of years, it shifted its core business to digital distribution and marketing. With more than 12 global offices, AWAL was sold to Sony Music in February 2021.
Their services go beyond music distribution, including artist representation, radio PR, marketing and funding. It all comes with a price, though. The company takes 15% of their artist's revenue. Also, it's important to note that they don't accept everyone – artists have to submit an application beforehand.
4. Bandcamp
Founded in September 2008, Bandcamp has its headquarters located in Oakland, California. The company doesn't work with the most popular streaming services, which can be limiting. Their distribution is done exclusively for download sales on their own platform.
Artists can then set up their website and then sell their songs for download or offer them for free. Bandcamp's work is mainly focused on selling digital copies, which is a fundamental part of their core business. The platform also offers a space for artists to sell their merch products. For all that work, they'll take 15% of all your sales revenue.
5. Magroove – The Real Free Music Distribution Service
Here at Magroove, we're proud to call ourselves the house of the DIY musician. Unlike many other music distribution services, we don't charge our artists by release. Once registered, you get to upload as many songs as you want.
We'll do all the job of getting your music to the biggest streaming platforms in the industry. To help you further expand your audience, we've partnered with huge platforms such as Spotify, iTunes, Deezer and Shazam online.
Most music aggregators will keep a percentage of their artists profits, but not us. Even though the percentage may seem small, we know it can make a difference if you're starting out. This is why we vowed to keep our services completely free. We only keep the first $5 the release generates each year. What that means is that our artists get to keep 100% of all net revenue across all platforms. The royalties money will go directly to you with no taxes.
With our integrated plan, you can also build your own website and sell your band's merch with no extra fees. You get to sell customized shirts and keep all of the profits generated by your store. We provide a big load of custom designs for t-shirts you can customize with your band's name, logo, album and tour's name. We'll also take care of production, payments and world-wide shipping for you.
Last but not least, Magroove is primarily a music recommendation platform. Our main goal is to help our artists grow and make their music reach as many people as possible. We'll use the latest technology in machine learning to find perfect matches between listeners and their preferred sound.
Choose the best for you
Choosing a free music distribution service can be tricky, especially for new artists. With high costs and lots of fees, sometimes it feels like you're paying to work instead of getting paid for your work. Magroove is here to help you navigate the music industry and get your songs to as many people as possible.
There's a lot of different platforms out there. Do your research so you can get the best deal. Whatever is your choice, don't forget to partner with a music aggregator that will help you grow more and more.