All over the world, music distribution has always been an important issue for artists. This process is responsible for getting your songs to the listeners. Often, we'll be contacted by bands and solo artists asking the same question: how to upload music to Spotify. We all know it's important to make sure your work reaches as many people as possible. It's true that streaming has shortened the distance between artists and listeners. Those platforms are also called DSPs (Digital Service Providers). And through the internet, they made it easier to distribute music in a faster and more efficient way.
How to upload music to Spotify
Distributing music is not always an easy task, especially if you don't have a label deal. The process of uploading music on to streaming services can sometimes feel like a challenge. Platforms like Spotify and Deezer won't let musicians do it by themselves, which can be frustrating. This is why we've prepared this quick guide so you can learn what to do in easy steps.
1. Music distribution services
A lot has changed in the music industry through the years. With the advent of internet, specifically broadband, people started to change their behavior. A major part of listeners turned to downloads and, lately, streaming services. Now, it's safe to say that platforms like Spotify and Deezer
make up the majority of plays
on any given day. Even though this is the reality, artists are not able to upload their
songs, albums or ep
by themselves. Musicians with or without label deals need the help of music distributors to bridge the gap between them and their audiences. We all know an artist won't go anywhere with career without listeners. So, striking a deal with
free music distribution
service is the best way to making sure your work will reach as many people as possible. Remember that the following info also regards to most major DSPs like Apple Music or
Shazam online
.
2. Preparing the audio files
There are different rules for preparing audio files depending on the platform you're uploading your songs to. If you want to learn how to upload music to Spotify, know that they have some clear standards. Up on the platform's
website
, you will learn that you can deliver your songs either in FLAC or WAVE format. The later being their preferred one, though. They also have some in-depth tips on
how to set up your masters
to enhance the listener's experience. The target for your song's loudness should be at-14 dB integrated LUFS max. If you plan on going higher than that, make sure it doesn't go beyond -2 dB TP (True Peak), which could cause distortion.
3. Choosing a music aggregator
An important part of the process of distributing music is researching your options for music aggregators. These services are the ones responsible for uploading your songs on to DSPs. Spotify doesn't allow artists to put up their songs by themselves. So, music aggregators are an essential part of the process. This may seem arbitrary but it actually makes a lot of sense. Imagine streaming services as music stores. Even though they sell music, you can't just come in and put your CD up for sale. The number of artists is too big for any shop (or DSP, for that matter) to manage at once. Aggregators also make the quality control part of the process to the DSPs. Of course they'll check if everything's OK on their side. But a good music distributor helps the artist to get his work on the platform ready-to-play. They also take care of your royalties, which means a deal with an aggregators usually surrounds royalties deals. Most make pre-charges (per song, per album, or a special pack) and some charge a fee on royalties. We at Magroove will upload your music to Spotify for free, with no precharges. In other words, you'll get what you want without touching your pockets. There'll only be a small yearly fee of USD 5,00 for each release you upload. But you can be sure that it's the best deal you'll find out there - we designed it especially for the independent artist.
Distribute your music for free with Magroove!
Why you should go with Magroove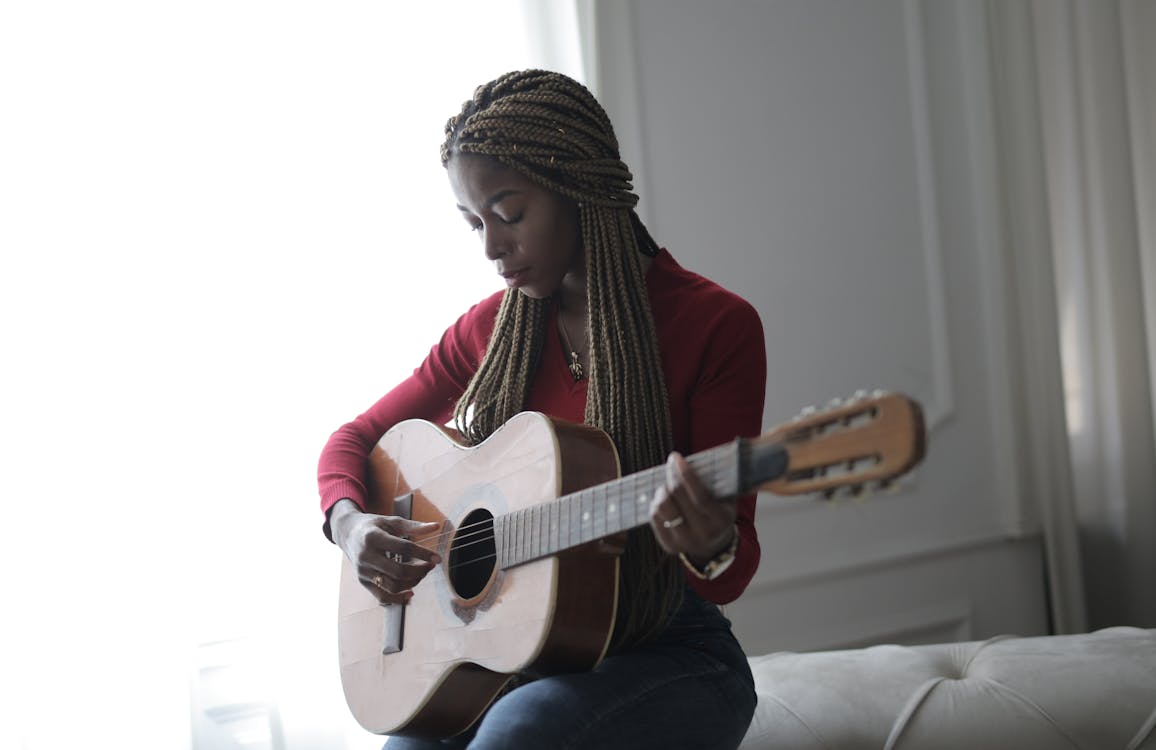 If you're looking for a music aggregator to distribute your work, look no further. Magroove is definitely the best choice to help you get your songs to a bigger audience. Our work is centered on empowering musicians all over the world to amplify their voices through the internet. In order to achieve that, we use cutting edge technology to offer quality with the lowest fees. We're committed to delivering your music to the top DSPs in the game. So, if you've always dreamed of having your songs up on Spotify, Deezer and iTunes, we got you covered. But Magroove's benefits go way beyond just distributing your songs – check it out:
Our solutions for musicians on how to upload music to Spotify
Distribution: Unlike most music distributors out there, we don't charge our users any extra fees. You can rest assured that your work will be delivered to the most important streaming services. There's no upload fee or release fee either. We vow to only keep the first 5 dollars each release generates yearly. And if your songs profit less than that, we will not charge you or take it down.
Website and merch: Every band needs a website and that shouldn't come as a shock. Your website is your own home on the internet, a place where you can connect with your audience directly. This is why Magroove also includes an automated page-builder so you can share some behind the scenes of your work. It's also possible to set up your own merch store through our ecommerce system. We take care of payment, production and global shipping for you. All that with no extra fees and just a few clicks.
Recommendation: Music recommendation is a huge part of what we do. In order to make perfect matches between listeners and artists, we use the latest technology in machine learning. Our system tracks user's activities to make recommendations based on that individual's preferences. If your songs are on our database, they will be catalogued and recommended to millions of music listeners over the world.
Customization: Even if you are not interested in some of our solutions for some reason, this is not a problem. Our services are 100% customizable to fit our artists' needs. If you only need help on how to get your music on Spotify, we will help you. You can pick only one streaming service or go with all of them. If you already have a website or merch, it's also ok. Whatever you need, we can make it work for you.
How to upload music to Spotify - Free and easy!
We bet you never thought that learning how to upload music to Spotify could be so easy. This is what we at
Magroove
vow to do for our artists: make it easy and free. With no extra charges and a whole lot of help. You will never find yourself in the position of having to pay to work. Apart from keeping 100% of your royalties, you are free to move on from the partnership whenever you see fit. Come show your music to the world! You might also be interested to know how Amazon Music works. Understand how they pay artists and how to get your music there with Magroove on our article
Amazon Music For Artists
.
Upload your music for free right now!